Premier Skin Clinic
Introduction to the diVa® laser
Confidence is more than skin deep
At Premier Skin Clinic, we often help our patients not just with overcoming their aesthetic concerns, but also in prioritizing how they feel.
As a trustworthy medical spa in Fort Collins, we have seen firsthand how childbirth or other life events can affect a woman's sexual wellness. Luckily, we have several highly advanced treatments to help you overcome even the most intimate of issues—including the diVa® laser. The diVa laser treatment provides consistent, superior results compared to other vaginal laser treatments on the market.
Procedure Length
8 - 10 minutes
Recovery Time
0 to 2 days
*No vaginal penetration for 48 hours afterward
What it Treats
The diVa® Laser Addresses:
Urinary Incontinence
Vaginal Dryness
Decreased Sensation
Painful Intercourse
Vaginal Laxity
How it Works
Safe vaginal laser therapy
The innovative diVa® laser, created by Sciton, a leading laser technology company, can address a variety of a woman's intimate concerns. Here's how it works!
Step 01.
A numbing cream is applied to the vaginal wall to make the procedure as comfortable as possible.
Step 02.
Once we have confirmed that the numbing cream has been properly set, we will insert the wand of the diVa® laser into the opening of the vagina.
Step 03.
With a 360-degree applicator, we apply the first wavelength of the diVa® laser to perform a resurfacing of the surface layers of the vaginal walls.
Step 04.
Simultaneously, the second wavelength of the diVa® laser gently heats the deep tissue in order to stimulate collagen production.
Step 05.
For most of our clients, a series of three to four vaginal laser treatments is ideal. These should each be scheduled one month apart to allow the tissue to properly heal. Then, a once yearly return visit can help you maintain your results!
Benefits
You deserve to feel amazing
No recovery period or social downtime required
Quick and gentle treatment that typically lasts less than 10 minutes
Addresses a wide scope of vaginal concerns both externally and internally
Our Process
The Premier Skin Clinic Experience
Whether you've visited another medical spa in the past or it's your first time, Premier Skin Clinic makes a point to help every client feel welcome and accepted. Our process is simple, and not unlike what you might experience at a doctor's office.
When you walk in the door, our friendly staff will greet you and provide any paperwork needed for a successful appointment.
Then, we'll escort you to a clean and comfortable treatment room, where we'll fully explain how vaginal rejuvenation works and answer questions you might have about the treatment itself or your individual concerns. We'll also provide you with post-care instructions and product recommendations to help you recover effectively—and ensure the best possible results!
Depending on your individual treatment plan, we may schedule a follow-up appointment to review your progress and administer another round of diVa® to help you achieve your long-term wellness goals.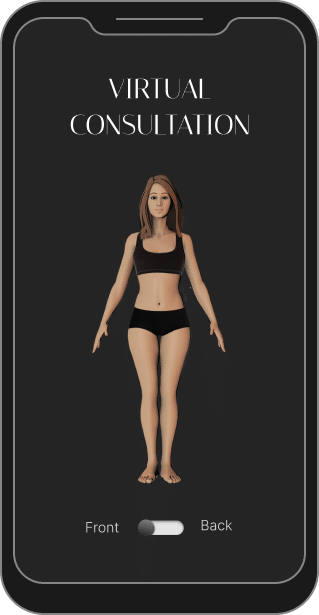 Get Started
Try the Virtual Consultation Tool
Discover whether the diVa® laser is the right fit for your individual needs. Use our Virtual Consultation Tool to input your concerns and receive custom treatment recommendations.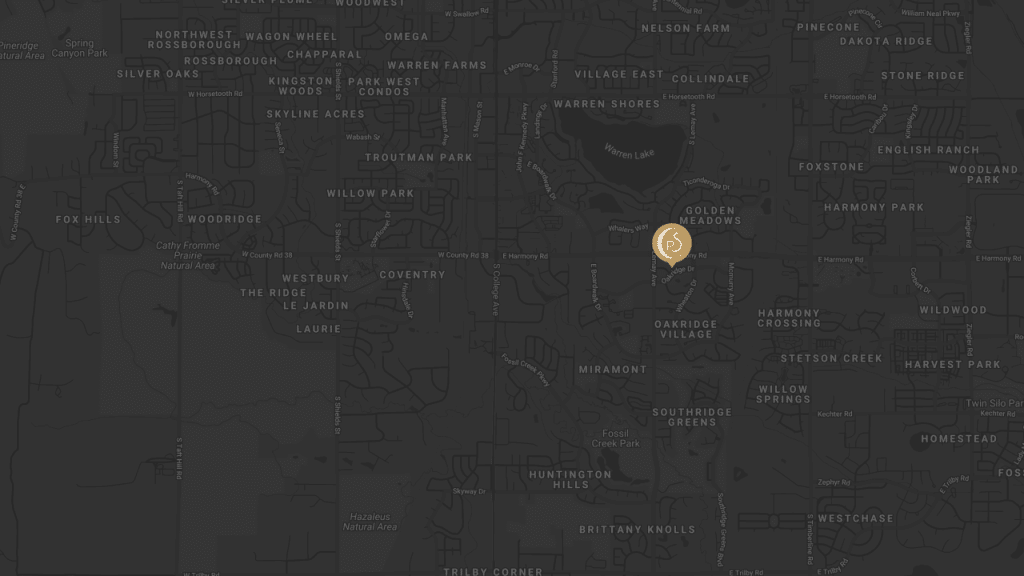 Find diVa® Near You
Premier Skin Clinic
Hear from Our Clients
Testimonials
I have had wonderful experiences at Premier. I love their products and promotions, and I've had some wonderful, pampering skincare experiences with Janelle. Lisa is always a friendly face in the office. The owners (and company as a whole) are very client-forward in terms of research, education, and medical care.
– Sarah
I didn't realize it but I've gone to Premier for 4 years now. I was referred by a esthetician/friend and it's the only place I will go for treatments. There are many reasons I have always loved Premier Skin Clinic. Over 4 years, I've had experiences with most of the staff and they never disappoint. I love that at Premier, the whole team consists of doctor's and registered nurse's. As the experts in the field they make your decision's easy by not putting unnecessary stress on you. You can trust them too take on all the worrying for you while keeping your nerves at ease the whole time. The nurses ensure my comfort at all my appointment's. They take precautions to minimize my discomfort and are very kind, gentle, and caring. I love how they educate you and give you their recommendation's that's based off of their expertise but also your goals. I've only experienced the best customer service. Premier Skin Clinic is one of the few that offers all the best treatment's where others don't. I love that they won't overdo anything but still meet your goals. The nurses do their treatments in the best, most natural way that deliver the results you're wanting. They truly care about their patients. You're never rushed and they take the time to talk to you and ask about your day. The team here is very personable. You can't go wrong with any of the nurses but I have been working with Kelly and she's one of the best nurses ever. You can see how experienced she is by her own techniques she has developed. I so love that. I will always recommend Premier Skin Clinic to family and friend's.
– Brittany
I had the Halo laser treatment completed over a year ago. It removed all of my sun damage as well as my acne scars. To this day I no longer have a problem with acne. Julie educated me on the different types of laser treatments to choose from as well as help me pick the one that would have the best results based off my expectations. It was an amazing experience from start to finish.
– Colin
I had my first microdermabrasion done by Kelly and she was wonderful! I felt so relaxed and she made me feel very comfortable. I'll be coming back!
– Jessie O
Absolutely love Premier Skin Clinic! Their staff is outstanding and they provide great services. I use the product line they carry and it has really made a difference in my skin. I won't go anywhere else for skin services. They are the best!
– Jeanne O
Fantastic and lasting results with both procedures (BioTE and Man Shot)! Jennifer is a professional who made both procedures a great experience that exceeded my expectations. She does an excellent job of explaining the process while setting a comprehensive plan to achieve the best results possible…
– SJW
I have lived with hirsutism (facial hair)for most of my adult life and it was becoming very noticeable. So much so I wouldn't let people touch my face if I could help it. After the very first treatment I could see a drastic improvement! I whole-heartedly recommend Premier Skin Clinic! This series of treatments have been absolutely life changing! Thank you to all the wonderful staff for making the process to comfortable. I look forward to my next appointment!
– J.W.
Chrissy's the very kind of provider a provider wants working on her! I came to Chrissy needing an honest opinion about some recent work I had done. I absolutely got what I was hoping for and much more from her. In my arsenal of beauty tricks, she's my secret weapon! If you were ever on the fence about where to go in Northern Colorado, find yourself at Premier Skin Clinic, in Chrissy Lorenzen's office!
– G.A.
Before Bio T i was taking 3 hour naps, lethargic most of the day and foggy brained. The Bio T gave me energy to do the things I needed to do and then some. No more naps necessary. Bio T was the best decision I ever made.
– Cassie M.
Linda N has been doing my facials and laser treatments for two years now! She is amazing! I have been very pleased with the overall skin improvement. And the Nano Lasers have cleared my facial skin up so much! I highly recommend Premier Skin Clinic!
– Beverly B.
Premier Skin Clinic is THE BEST of its kind in Colorado. (I have tried other clinics in Denver, Boulder & Golden and nothing compares to Premier Skin Clinic.) Every treatment they offer is the highest-quality & proven technology/skill set available on the market today... I could not recommend a clinic more highly that Premier Skin Clinic. It will transform your life. Thank you for making me look as youthful and beautiful on the outside as I dreamed I could be from the inside.
– Jamie Crawford
Trust is so important when it comes to the relationship with the person who is administering treatments that have such a large impact on how you feel, as well as how you present yourself to the world. I feel extremely fortunate to have Julie as that person in my life!
– Holly D
I feel confident that I am receiving top quality treatment and advice from Julie and her staff. I know that I am in good hands here and look forward to my appointments. I have seen amazing results in the Reveal, having participated in the 60 challenge! The best thing I have ever done for my skin!
– Anonymous
I cant say enough about Julie and her team. I have had several services provided by Julie, Linda, and Chrissy. They all take time to listen and assess, even recommending against a particular service as they didn't think it was truly the outcome I would want. Highly recommend this place!
– K.O.
I have been a client of Julie's for years. She's very knowledgeable on my treatments and always answers any concerns I may have. Julie is always available to give direction on the healing process. My daughter is also a client of hers for the past few years and loves the knowledge and professionalism she has shown.
– J.K.
I have been seeing Julie for over 2 years, she is knowledgeable, friendly and gentle. I trust her with recommendations and enjoy our visits!
– Amanda H.
My sister and I drive 3 hours to see Julie. We are always met with the highest integrity and knowledge
– Cynthia C
Love my lips 👄
– Summers Stokes
BioTe is a life changer. Julie is so great to work with and her knowledge and expertise are so beneficial to my well being. I feel great and plan on using BioTe for my long term health, both physically and mentally.
– Justin B
Very detailed and outstanding customer service.
– Cori Hancock
Warm, friendly, knowledgeable staff, a very "non-judgy" vibe, and skilled providers. Highly recommend!
– Lauren Myracle
Chrissy is a joy to work with! She is an exceptional listener and I feel confident that she will always help me to make the best decisions for the outcomes I am wanting. She makes me feel valued and I always enjoy my appointments with her. I have loved my results every time!
– Becky S
This medical spa is the BEST IN TOWN by far----The most modern, advanced, safe, and proven techniques and this team specializes in achieving a NATURAL LOOK, not the "frozen face" appearance that used to be the norm with injectables and fillers. Their HALO Laser treatment is the real game-changer and I have been so happy with everything that I have done at this clinic. I recommend PSC to everyone I know!
– Yellowbright Dawn
The providers are experts in their specialties, I've noticed an incredible change for the better when I switched. Amazing, caring and knowledgeable ladies!
– Michele Farnese
Premier Skin clinic is State Of The Art EVERYTHING!!! Their offices are GORGEOUS, CLASSY, and yet at the same time, warm, cozy & welcoming. All of their employees are super well trained & HIGHLY skilled... Next month I'm doing the HALO laser treatment (the rage of Hollywood) as it won't have much down time & will help me look as young as I feel!!!
– R B
I never thought that my 50 year old skin would get a second chance. Thanks to Premier Skin, I have seen lines fade, spots disappear, pores shrink, and hormones get re-balanced. I cannot rave enough about Premier and the wonderful team there. Thank you!
– L F
Amazing clinic with a highly skilled, expertly trained and talented team! Can't speak highly enough about this place!
– Sharon R.
These ladies are amazing. They truly care about their clients. Linda is truly wonderful, kind, and caring!! But then so is Julie and Chrissy!! Love them all. Thank you so much for all you do!!!
– Wendy Voelker
I worked with Chrissy to get some fillers done and I must say she is absolutely amazing! She was very helpful in letting me know the best treatment for my problem areas, was informative on the process, and very professional with an extra caring hand. I wouldn't use anyone else!
– Kristin Haws
I highly recommend Premier Skin Clinic. The staff are highly educated and professional. My daughter has been treated for acne and has had remarkable results from the treatments. They have also taken a lot of time to ensure that she knows how to care for her skin at home. The entire staff cares a lot about their patient's overall well being and go out of their way to ensure high customer satisfaction. This is a fantastic clinic.
– Jennifer Olson
Chrissy is my RN that injects my Botox! She is the best!!! She is very gentle, methodical and a perfectionist. She is always super cautious about being very sanitary and has her clients best interest at heart. I would never use anyone else again! She will always be highly recommended from me.
– Andrea Schaefer
Julie Quickert APRN at Premier and the bio identical hormone replacement therapy, Biote pelleting gave me my life back! I can't begin to explain what a life changing experience this has been for me. I cant recommend biote thru Premier more! Give them all of the stars! I think this therapy could be beneficial for so many people! And I have literally zero negative side effects from it. I feel amazing, better than I've felt in years! Symptoms that I didn't even know I had went away. I feel more like myself than ever. This has amazingly given me life again. Just go do it. Its not just life, we CAN feel better!!! I will forever be grateful and will recommend forever to anyone who will listen. Thank you, thank you, thank you Julie!!!
– Kindra Daves
Premier is amazing!! Very compassionate and professional. I checked out another provider offering similar services and it was cold, pricy, and the staff weren't very welcoming. Premier worked very well with me and I would recommend them to any and everyone!!! Very helpful staff. I had SculpSure done at Premier Skin Clinic. Now I'm a lot more confident with my body (especially my stubborn abdominal area). I'm very grateful for such a wonderful company with great service/customer service!!!
– Jen D
A wonderful experience with Julie and all the front desk staff. very good prices and all around good experience highest recommendation from this return customer 👍👍
– Halley Catt